About National Radon Defense Of Central and Southern Idaho
Protecting Your Home & Family From Radon Issues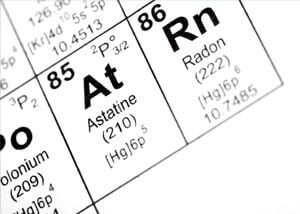 What Is Radon?
Radon is an invisible, odorless, radioactive substance that is a naturally-occurring byproduct of uranium decay.
This carcinogenic substance may be present in the air, water, and some building materials throughout the world, and is common throughout Idaho.
After tobacco smoke, radon is credited as the leading cause of lung cancer, and is responsible for 20,000 deaths annually.
National Radon Defense is your source for reliable radon mitigation solutions -- including both radon testing, and the installation of a radon control system in your home.
As professionals operating throughout Idaho, our service area includes Boise, Meridian, Idaho Falls, Pocatello, Nampa, Caldwell, Twin Falls, Sun Valley, Hailey, Ketchum, Bellevue, Kuna, Jerome, Emmett, Blackfoot, Mountain Home , and many surrounding areas.
We are proud to be members of National Radon Defense (NRD), an network of independently owned and operated radon mitigation companies that serve from coast to coast in the United States.
Each NRD company is privileged with access to trainings, instructional materials, and support staff provided at the network's International headquarters. Each member is carefully screened, and must have an "A" rating with the Better Business Bureau to qualify.
Schedule A Free Radon Mitigation Quote!
Contact us today for radon testing for a free quote on a mitigation system, and we'll schedule an appointment at a time that's convenient for you.
Our specialists have the tools, training, and experience you need for reliable testing and mitigation of radon. If it's been determined that your home has unsafe radon levels, we can provide a free written quote for the installation of a mitigation system. To schedule your appointment, contact us by phone or e-mail today!

Testing Your Home For Radon
If you haven't tested your home for radon yet, now is the time to do so. Radon testing is inexpensive -- particularly when you balance it against the benefits of knowing. A test can be done by a do-it-yourself kit purchased at a local box store, although professional tests are usually faster and more accurate.
It's important to note that your home's radon level is not a constant. Your home's radon level may be higher in the winter when the windows are shut and the house is closed, and weather conditions (such as a period of high winds) can also be a major contributing factor. If you're unsure whether your tests will be accurate, it's worth the investment to have your levels tested by a professional.
How Much Radon Is "Safe"?
Radon is always carcinogenic, and any level of radon at all is unhealthy. In fact, it's been shown that long-term exposure to low levels of radon actually puts a resident at higher risk than a short period of high exposure!
Radon is known to concentrate in buildings -- particularly now that air sealing and more energy efficient building practices are making structures more "closed". With proper, strategic mitigation practices, we can help you get your levels to a minimum, maximizing how safe and healthy your home environment is.
When possible, your goal should be to reduce your levels, at least, to lower than 2 picocuries per liter (2pCi/L) to ensure as safe a home as possible.
We Create Safer, Healthier Home Environments!
To properly control radon levels, the Environmental Protection Agency (EPA) recommends that homeowners employ a certified radon mitigation contractor to provide a control solution for their home. Without proper training and equipment, it is possible for a worker to actually increase the amount of radon in a space, and to create the need for added expenses and repair costs to do the job right.
Our experts can meet with you free of charge to explain how we can solve your radon issues. In many cases, a complete system can be installed in less than a day! To schedule a free radon mitigation system installation quote, or to schedule a radon testing, contact us by phone or e-mail today!
We're proud to serve the Idaho area, including Nampa, Pocatello, Caldwell, Meridian, Boise, Idaho Falls, Blackfoot, Mountain Home, Ketchum, Hailey, Jerome, Emmett, Bellevue, Kuna, Twin Falls, Sun Valley, and many surrounding areas.

Related Pages
Looking for a price? Get a no cost, no obligation free estimate.